Sole di Sari
OUR PREMIUM MOBILES HOMES AND CHALETS
Located in Solenzara, the Sole di Sari campsite is the place to go for a unique holiday on the Côte des Nacres. You'll feel right at home in the recent, well-furnished and functional accommodation. Check out our Premium mobile homes and chalets and enjoy a top-of-the-range stay in sunny Corsica.
CHECK OUT OUR PREMIUM RANGE
Nestled on private plots, the Premium chalets and mobile homes will ensure you have a top-notch stay. Make the most of your time at the Sole di Sari campsite thanks to the ultra-comfy accommodation.
Whether with friends or family, you'll quickly settle down in your modern and functional holiday rental. You'll feel right at home thanks to the chalet or mobile home's fully-equipped kitchen, spacious shower room, comfy bedrooms and carefully decorated living-dining area.
OUR PREMIUM MOBILE HOMES AND CHALETS:
Sleeps: 4-6 people
Premium Exclusive mobile homes: Wi-Fi, TV, sheets and end-of-stay cleaning included
Air conditioning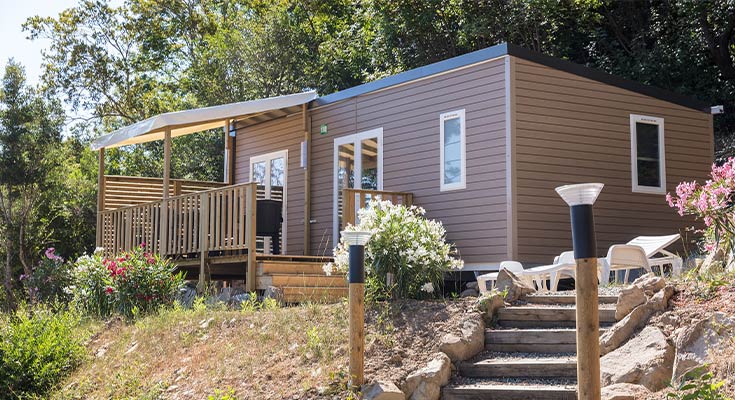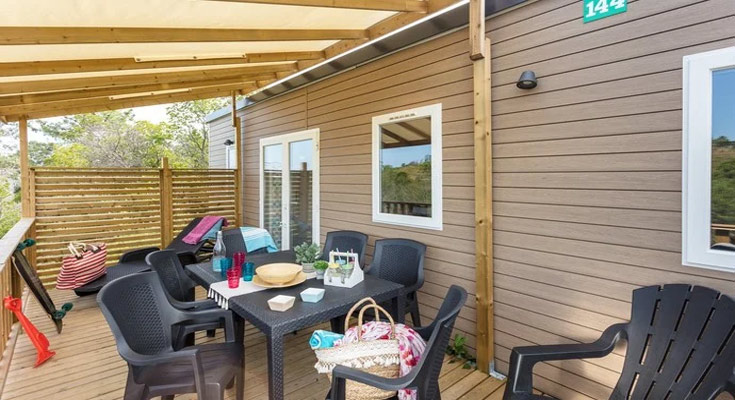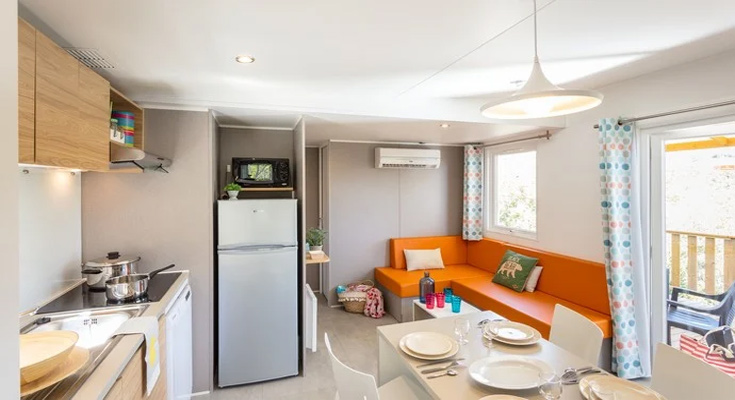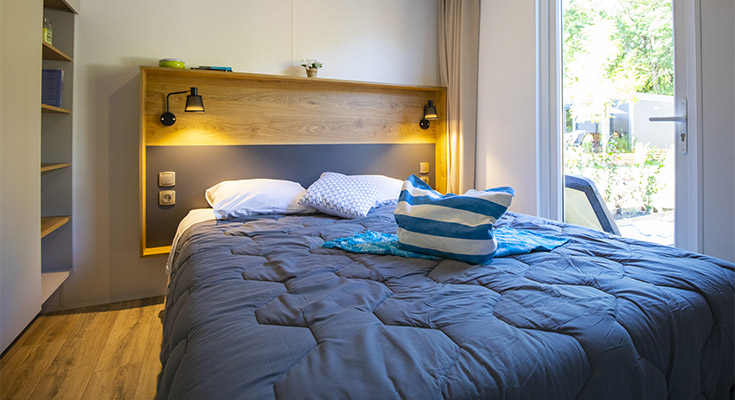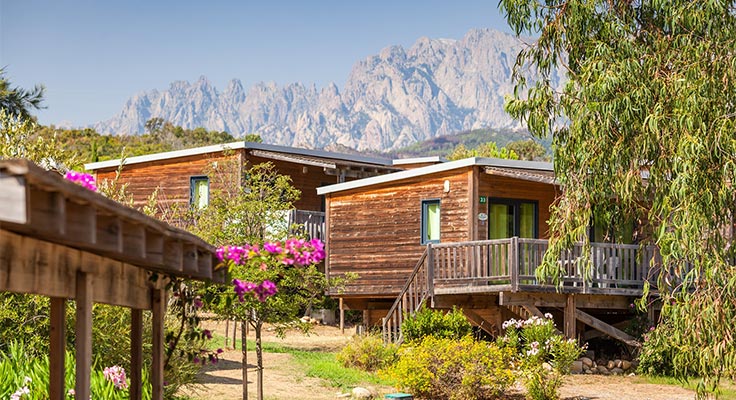 Check out our other rentals...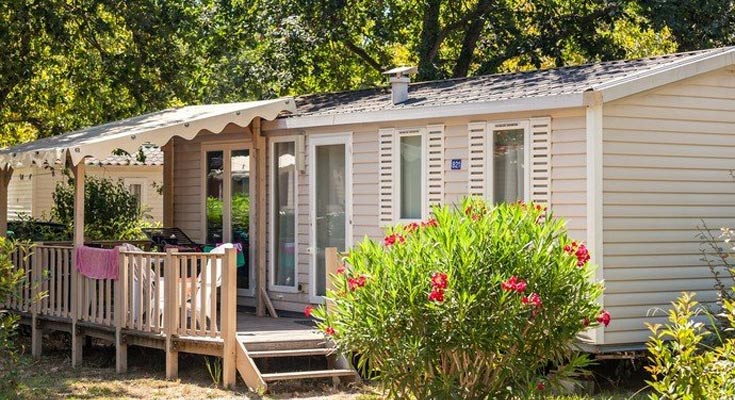 OUR COMFORT MOBILE HOMES
Functional, welcoming and well-equipped
In need of a fantastic holiday on the Côte des Nacres? Check out our Comfort mobile homes. These little holiday homes have all you need for a fun holiday in Corsica. Air-conditioned and with a shady private terrace, you can fully recharge your batteries during your holiday. They sleep between 4 and 6 people, making them perfect for comfy, relaxing holidays with family and friends. And for even comfort, you can opt for a wide range of personalised services to go with your mobile home.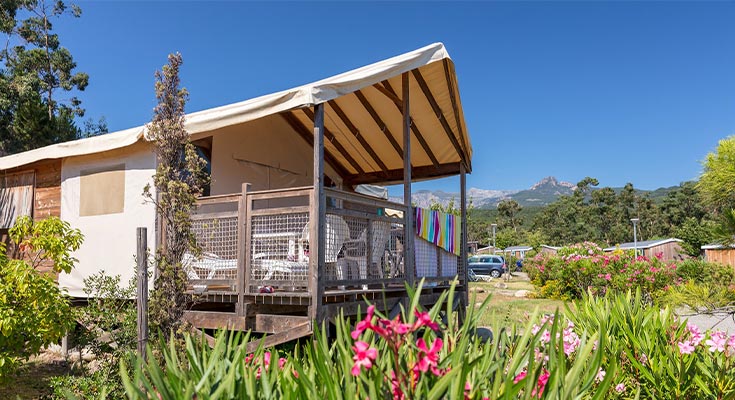 OUR ECO-LODGE TENTS
Close to nature
If you love the great outdoors, then check out Sole di Sari campsite's unique accommodation in a stunning natural setting. Our eco-lodge tents perfectly combine the charm of glamping with the comfort of a modern mobile home. Catering for 4 to 5 people, they have 2 bedrooms, 1 shower room, an equipped kitchen with a living room-dining area and a shady terrace. Their private terrace has garden furniture, so you can enjoy some extra living space. Time to head to Corse-du-Sud for an amazing holiday with family or friends!