Sole di Sari
DISCOVER THE SOLENZARA RIVER
The ideally situated Sole di Sari campsite is nestled by one of Corsica's most beautiful settings – River Solenzara. With its calm, natural pools, the river is perfect for fun times and lazy days.
A RIVER WITH EMERALD WATER
Corsica lives up to its nickname "the Isle of Beauty" and is famous for its stunning landscapes. The coast is lined with sandy beaches and creeks with turquoise water. And once inland be prepared for an array of different scenery.
At the base of the Bavella range, River Solenzara is ideal for a cool swim, particularly on scorching hot days.
The Solenzara's natural pools are some of the most popular in Corsica. From the Vacca Gorges to the river's mouth, it winds its way around the mountains. A picture-postcard setting, where the Solenzara is known for its emerald-coloured natural pools.
Fancy a dip in crystal clear waters away from summer crowds? Welcome to the Solenzara river!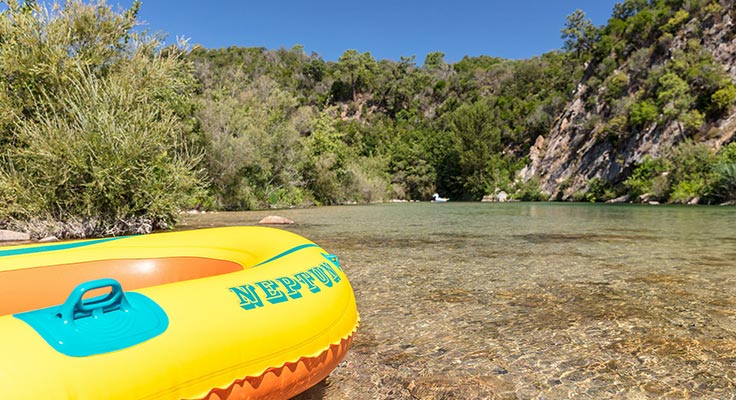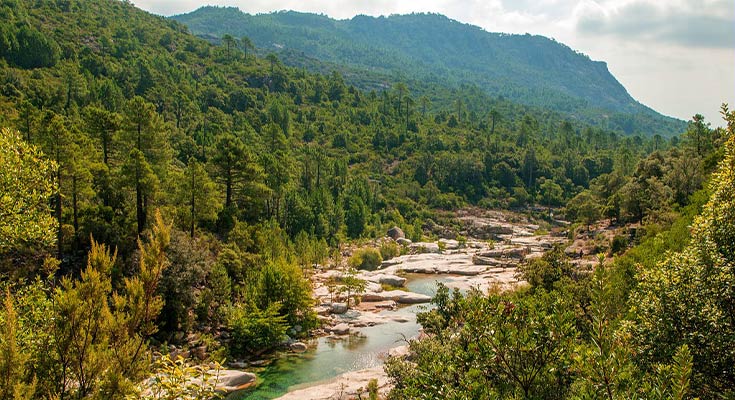 ACTIVITIES FOR EVERYONE
In between granite boulders heated by the sun, settle down on the banks of River Solenzara. An idyllic setting with the river's calm waters to refresh you.
Situated by the campsite, the huge emerald-coloured natural pools are perfect for the whole family. They have varying depths, meaning even little ones can enjoy a splash. And for even more fun, you'll find natural diving boards and slides carved out of the rockfaces!
Seek out a shady corner in this lush natural setting. Between lazing by the banks and enjoying a dip, time slows down. And to make life even easier, you'll find sun loungers by the Sole di Sari campsite.
If you want to see the Solenzara from a different angle, why not set off on an adventure? Equipped with your helmet and harness, follow your guide and enjoy a day canyoning. Thrills guaranteed!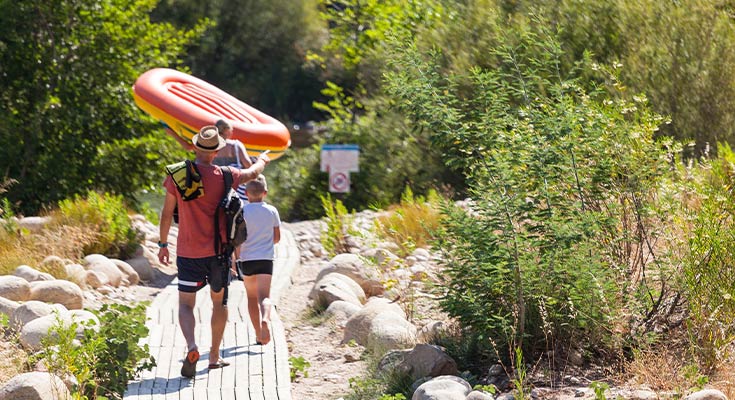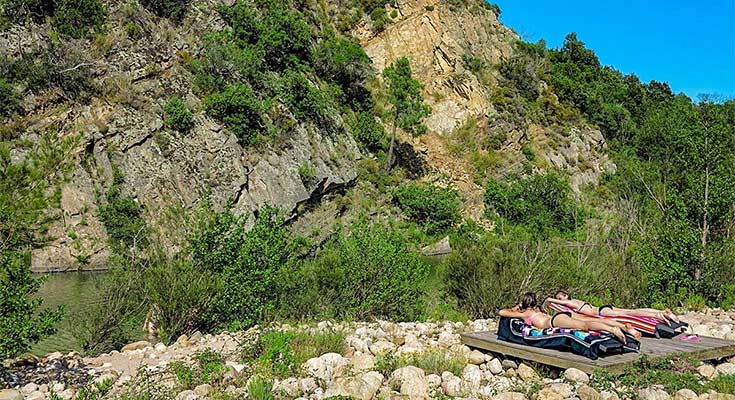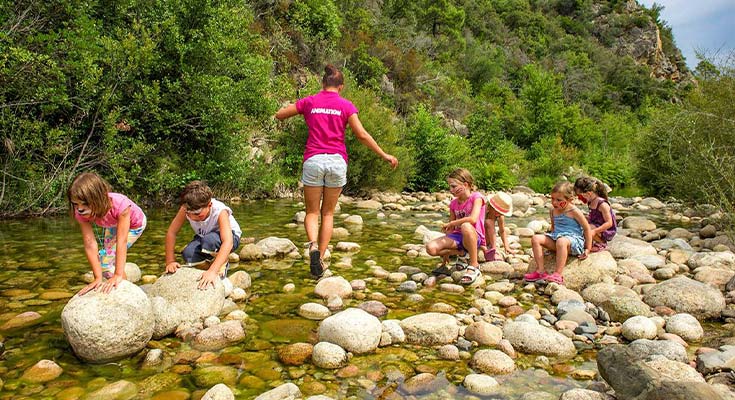 CHECK OUT ALL THE ACTIVITIES AND ENTERTAINMENT AT SOLE DI SARI CAMPSITE