Sole di Sari
DISCOVER CORSICA AND ITS UNMISSABLE PLACES
For your next holiday, head off to the Isle of Beauty. In a picture-postcard setting, laze on your lounger on a sandy beach, swim in crystal-clear waters surrounded by colourful fish or set off on a hike through majestic mountains. This little piece of paradise is in France – welcome to Corsica! From the Sole di Sari campsite, head off to explore Corsica's amazing landscapes.
CORSICA'S NATURAL BEAUTY
In addition to activities at the campsite, you'll find plenty of sports close to Solenzara.
Hiking, canyoning, tree walking, horse riding, sailing, windsurfing, diving, fishing… Sole di Sari is the ideal base from which to enjoy mountain or seaside excursions.
And you'll love taking dips in River Solenzara's emerald green pools. They're easy to reach and under the shade of a pine forest that leads to the Aiguilles de Bavella.
The world-famous GR20 is one of the most popular hiking trails in France. Kitted out in your walking boots, enjoy the great outdoors and Sari-Solenzara's countryside as you follow the red and white trail markers.
You can also visit Corsica by sea. Head out to sea for the day and admire the coastline's gorgeous beaches and creeks. By boat or kayak, explore the Ratino Islands or the caves and cliffs at Bonifacio.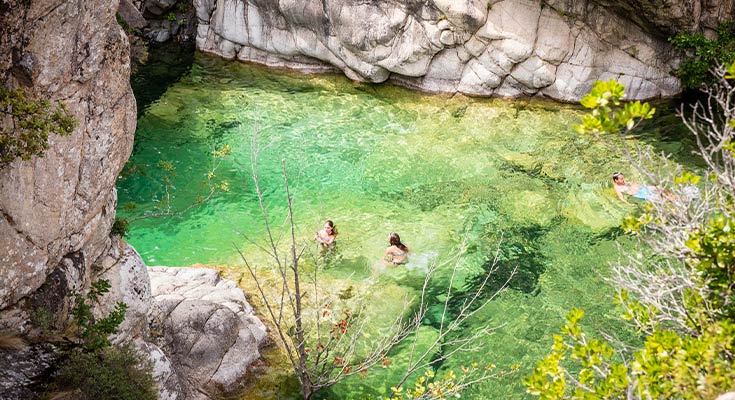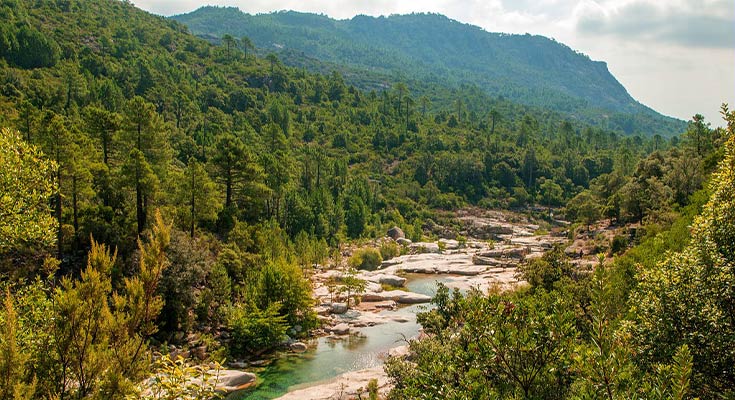 LES AIGUILLES DE BAVELLA
Towering over a magnificent pine forest and River Solenzara, Les Aiguilles de Bavella stand out against a clear blue sky.
Bavella is the highlight of the Corsican mountains. A mountain, a pass and a forest, they combine all the natural wonders this island has to offer. At 1,218 m altitude, the Bavella pass provides a magnificent view of the Aiguilles. It's also the starting point of numerous hikes, including the GR20, one of Europe's most famous trails.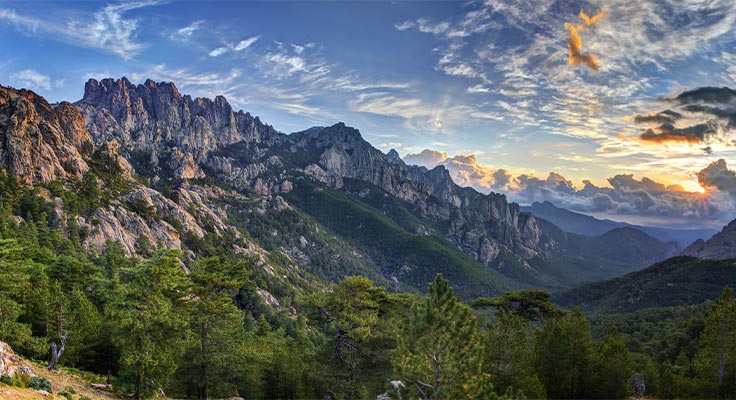 CORSICA'S BEACHES
A holiday in Corsica has to include stopping off at some of France's most beautiful beaches. With endless sand, turquoise waters and idyllic settings, Corsica's beaches are nothing short of Heaven on Earth.
Settle down for a nap, go diving, snorkelling or for a swim – you'll find the beach of your dreams at a stone's throw from the Sole di Sari campsite.
From north to south, the Isle of Beauty's beaches and sandy creeks all boast crystal clear water. Canella, Pinarello, Palombaggia and Santa Giulia are just some of the amazing beaches on the Côte des Nacres.
At the entrance to the town of Solenzara, a mere 1.5 km from our campsite, you find Scaffa Rossa beach. A natural boundary between Haute-Corse and Corse-du-Sud, this sandy beach has shallow water making it perfect for fun days with the family.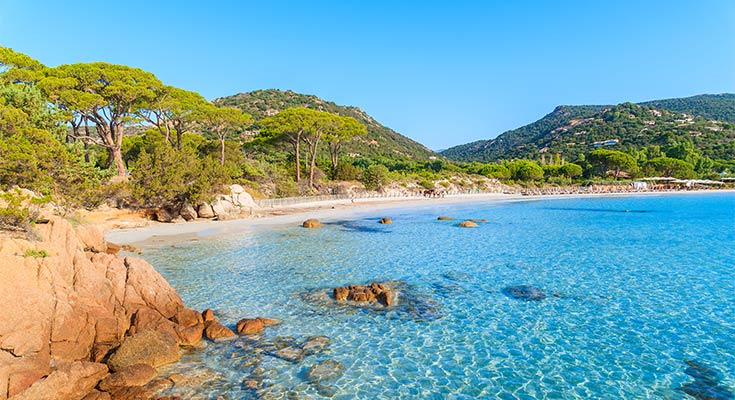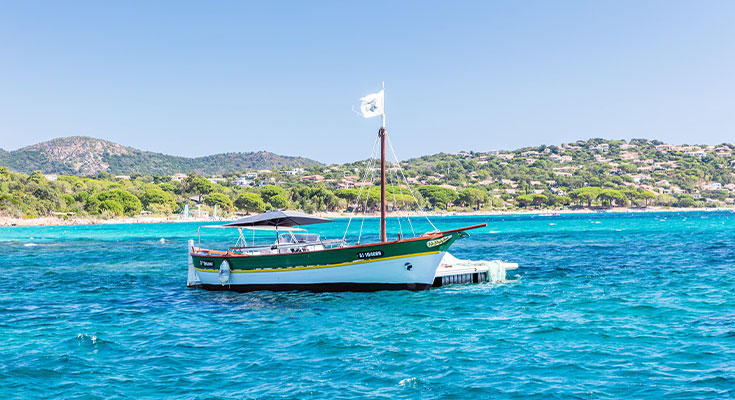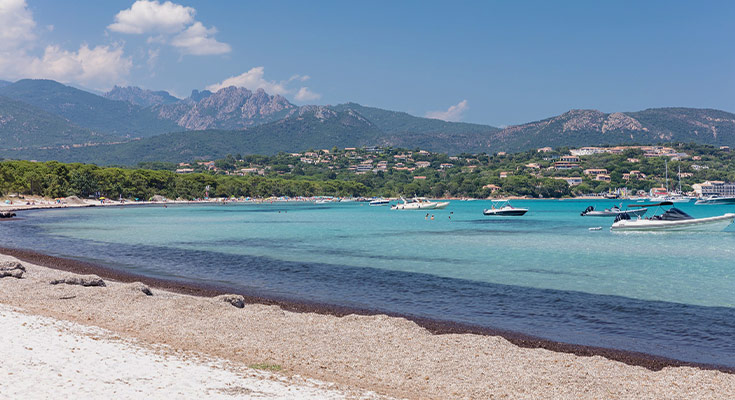 CORSICA'S CULTURAL HERITAGE
From your Sole di Sari campsite mobile home, you can easily reach the most beautiful Corsican towns and villages. By the sea or nestled in lush mountains, you'll be well impressed by the island's historical and cultural heritage.
In Solenzara you can explore the marina, the Saint-Paul and Saint-Pierre church and the Assunta Gloriosa monastery. Head off on a walk and visit Solaro, the traditional village of Conca, and the Alta Rocca museum in Levie.
In Bonifacio, you can stroll around the citadel's little streets, admire the surroundings from the footpaths and climb the Escalier du Roy d'Aragon, with its 189 stairs carved into the cliff.
Finally, take a trip to the charming towns of Bastia, Ajaccio and Porto Vecchio.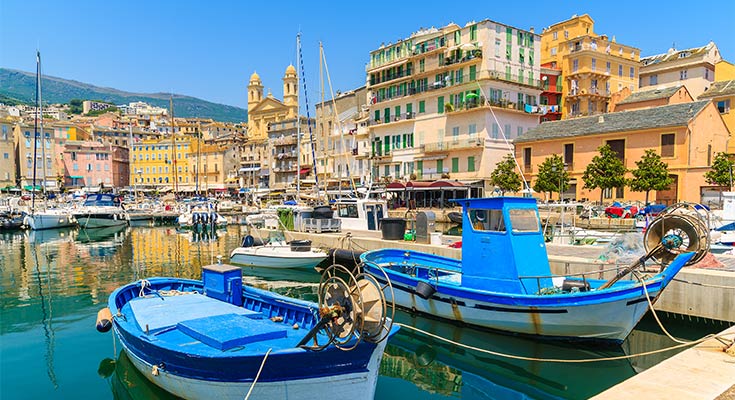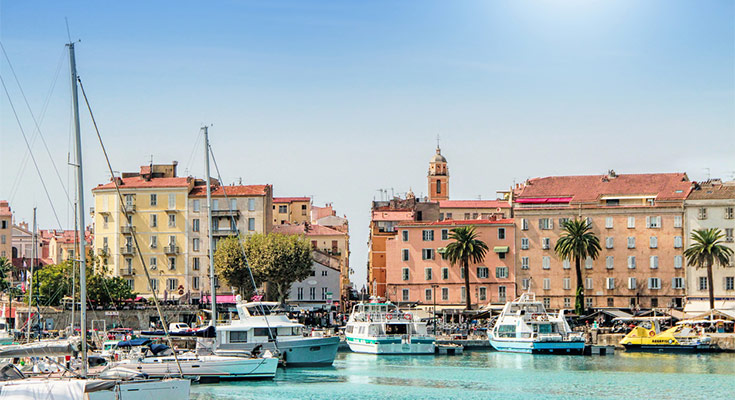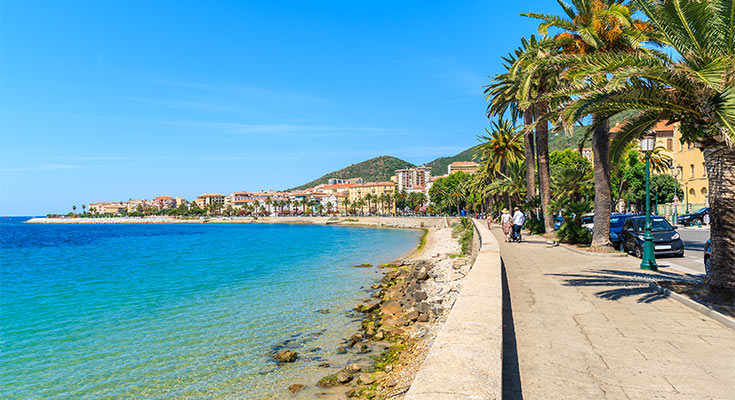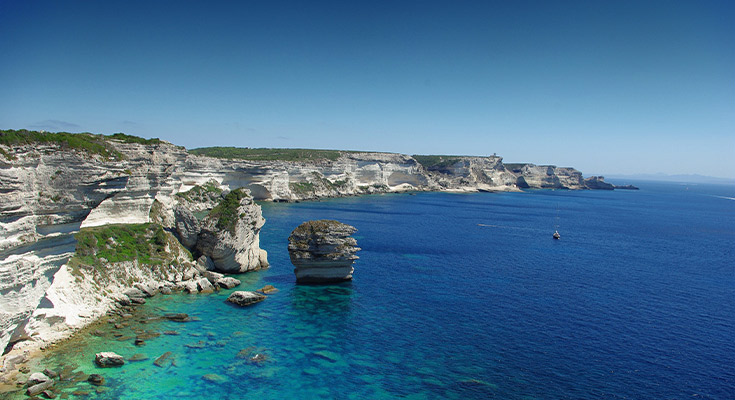 ACTIVITIES CLOSE TO THE CAMPSITE
The ideally situated Sole di Sari campsite is close to numerous outdoor activities.
Sailing / windsurfing 1 km
Fishing by the campsite
Diving 1 km
Canoing/kayaking by the campsite
Tree-walking: 2 km
To help you organise activities during your Corsican holiday, the reception area has a digital information point. You'll find all the useful information you need (restaurants, nightclubs, beaches, excursions, must-see villages/towns, boat ride and bus timetables…).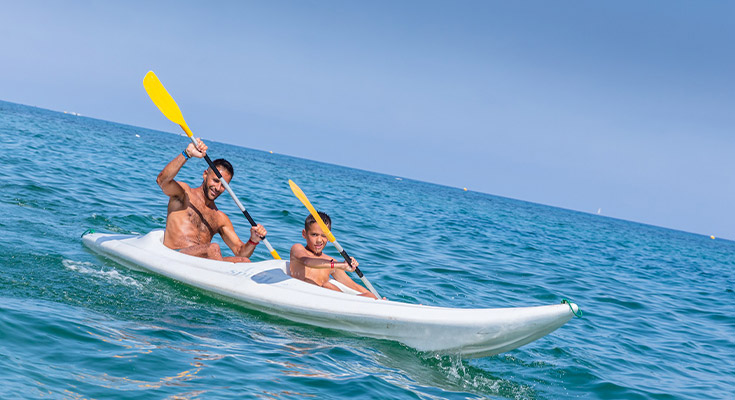 CHECK OUT THE SOLE DI SARI CAMPSITE'S ACCOMMODATION